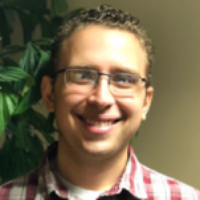 Zach Goodman - Zach is broadly interested in psychometrics and the modeling of neurocognitive functioning and psychopathology. Specifically, he is interested in applying advanced quantitative methodologies, including latent variable models, network analyses, and item response theory, toward understanding the measurement, structure, and phenomenology of psychopathology and neuropsychological disorders.
---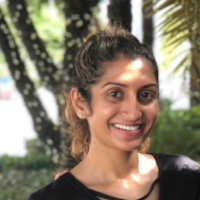 Marisa Perera – Marisa's primary research interests concern the biobehavioral risk processes that lead to the development of chronic health conditions in immigrant ethnic minority populations in the United States, including Spanish-speaking populations and South Asian Americans. Marisa's interests also include better understanding the psychological and chronic disease risks related to pregnancy that are posed to ethnic minority women. She supplements these lines of research with psychometric investigation of the validity and reliability of psychological assessments for use with minority populations.
---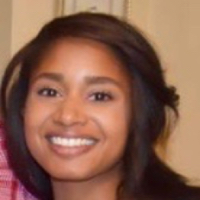 Liana Preudhomme - is a doctoral student in the Health Track of the Clinical Psychology program. She earned a B.S. in Biochemistry from Georgetown University in 2014. After graduating, she worked as a medical assistant in Washington, D.C. for three years while completing post-baccalaureate coursework in Psychology at Georgetown University. Before joining the University of Miami, Liana worked as a research assistant in the Developmental Cognitive Neuroscience Lab at Georgetown University for one year. She also worked as a research assistant in the PsychoHairapy lab at the University of the District of Columbia for two years. Currently, Liana is highly interested in studying the effects of psychosocial factors, such as perceived discrimination, and gene-environment interactions on hypertension among Hispanics/Latinos.